Experience Points are needed to level up throughout the game. The higher level you are at, the more experience points you'll need.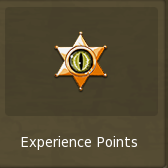 Player Level
Your player level increases with Experience Points you earn by defeating enemies and completing quests.
You get rewards with items for each new player level reached!